Meet Your Originator: Brennan Weinstein
Q: What are some of the market trends you are seeing in West Coast cities like San Diego?
A: From 2017 to present day, there have certainly been trends in the beachfront areas of San Diego, like La Jolla. The demand for short-term rentals such as Airbnb, is year-round and draws tourists, college students, and interns. San Diego's unemployment rate has dropped by more than 7% in the last 8 years and stands below the national average. As a result of lower vacancy rates and rental increase percentages that are among the highest in the nation, real estate in San Diego is a good investment opportunity. For developers, that can mean increased profits and sustainable business for years to come. This may also result in more competitive lending terms and higher leverage loans due to the lower risk profile. Even though short-term rentals don't possess the best credit risk to a lender, they can often turn out to be very profitable endeavors. As single family inventory drops and buying a home becomes more difficult in well-populated and capitalized western cities, the short-term rental market continues to grow.
Q: Given your experience serving the Southern California region, how has the market adapted to recent growth?
With home prices and rents rising at a fast pace, San Diego lawmakers are focusing on creating more opportunities for developers to build more housing for the burgeoning area. One example is student housing. San Diego is home to large and growing universities, and there is a shortage of student housing. New dormitories have been built to house a record number of students, but enrollment is constrained only by the lack of housing available for students. Rents are predicted to rise 8.4% and inventory is forecast to rise 4.7%.
Brennan's experience includes top inside producer as a Loan Officer at Axos Bank, where he was responsible for generating over $60 Million in volume. Brennan's experience in commercial loan origination includes a range of property types including multifamily, industrial, hospitality, single family blanket loans, mixed-use, office, Airbnb's and student housing.
He received his Bachelor's degree from Shippensburg University of Pennsylvania with a concentration in Management. In addition to being passionate about real estate, Brennan excels at baseball and is an avid fan. He also enjoys running, golfing, and surfing in the San Diego area.
VP, Southwest Originations | brennan.weinstein@plumlending.com | (415) 230 - 5600
Visit the PLUM Customer Center. Check rates, explore a loan, and more.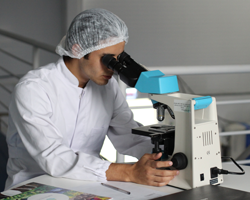 Advancements in data science and technology cast a positive light on the global economy and future of humanity in a post-COVID-19 world.
Read More >>
© 2019 PLUM Lending. All Rights Reserved. | Terms of Service | Privacy | Plum, Inc. dba Plum and/or Plum Lending | CA DRE Corporation License # 01983700 | Responsible Broker: John R. Garibaldi |CA DRE License #: 01971801