Commercial Real Estate Insights
When looking at terms that are offered on a new loan, many borrowers consider the interest rate and the loan term, but they often overlook a critical component of the loan – the prepayment premium.
Read more >>
Improving the value of your investments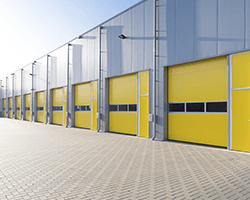 Blog Industrial Real Estate: What's New in 2019? The industrial sector of commercial real estate…
Read more >>
There were 4,500+ coworking spaces in the U.S. by 2018, which is expected to top 5,000 in 2019, with over 750,000 members
Read more >>
Commercial real estate owners can increase cash flow by uncovering areas of potential improvement in the maintenance and operation of their commercial buildings.
Read more >>
In August of 2018, the EPA updated the dataset and scoring metrics used for ENERGY STAR certifications.
Read more >>