Current Market Rates:
data
Commercial Real Estate Finance
Helping Owners Buy, Refinance and Make Better Investment Decisions
$3 Million to $150 Million
Knowledge-Based Lending Solutions
PLUM is modernizing CRE lending. We provide proprietary data-driven insights, commercial real estate expertise and an ecosystem of capital options for property owners across the nation.
We help you investigate loan options sooner. By combining proprietary data science with the knowledge of our CRE lending experts we deliver an informed approach to your specific requirements.
Our specialists are located in regions across the U.S., are from top financial services companies, and have closed thousands of CRE financing transactions.
"Kevin Miller and his team did a great job of keeping us informed of the significant documentation that was needed to close the loan. A weekly all hands on deck meeting kept us moving toward the contractual closing date. Closing the loan on time was critical because of the current volatility in interest rates. The documentation required was fair and not overly burdensome."
Student Housing, North Carolina
" Every deal has its challenges and it's important to have someone who knows when to step in and intercede and that's what PLUM did. I'm very pleased with the outcome. "
Office Property, Washington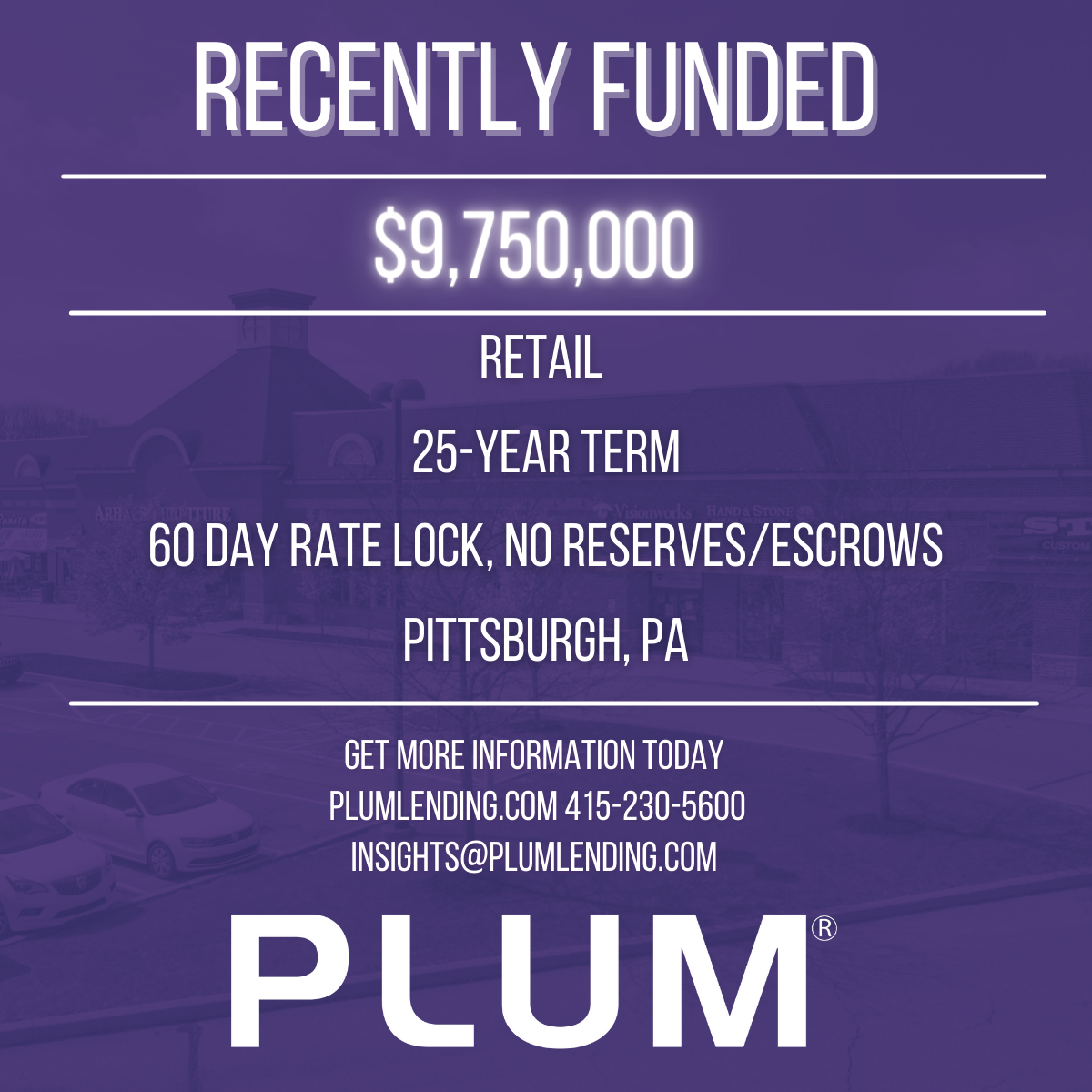 Retail Property | Pennsylvania
Loan Amount: $9.750M
25-Year Term No Reserves/Escrows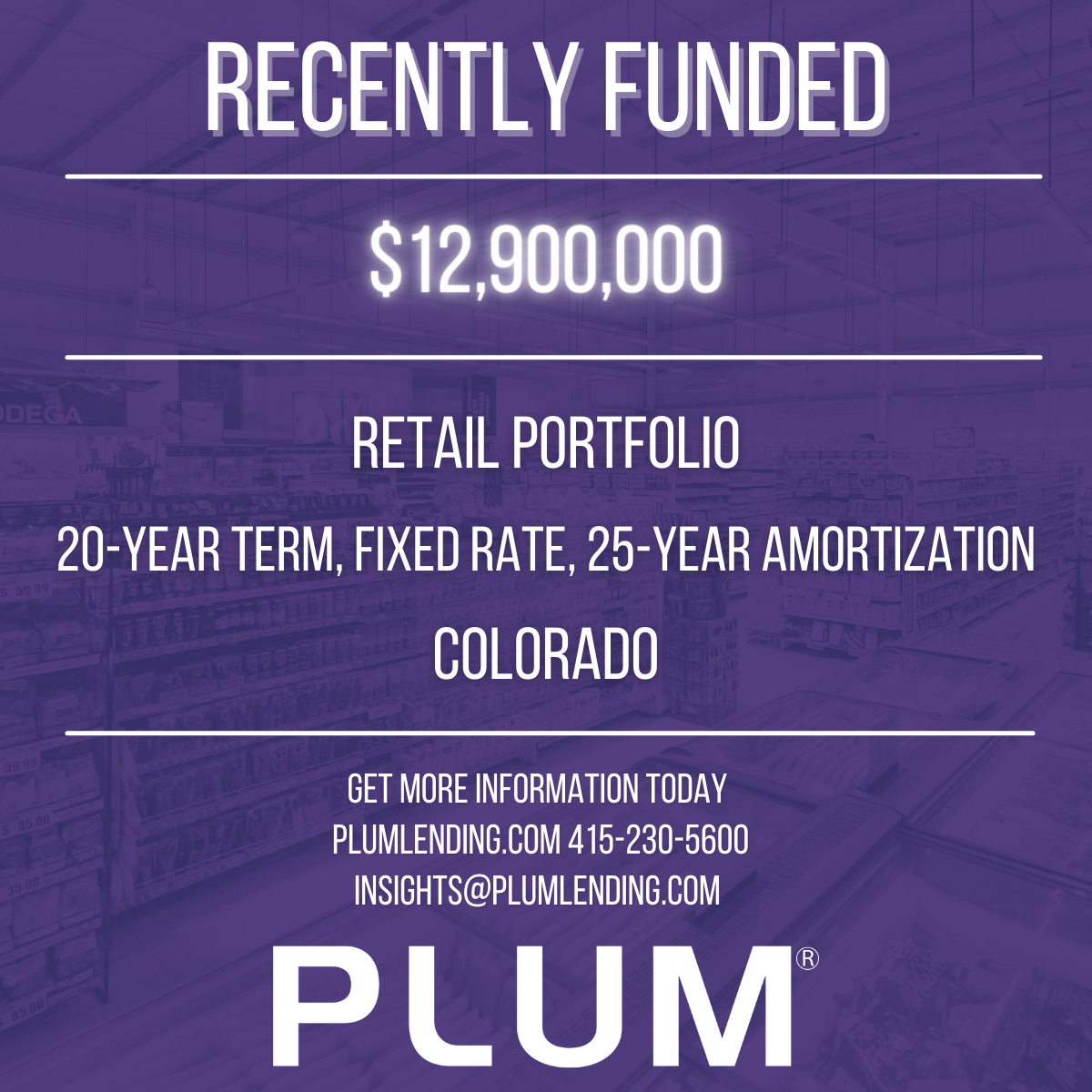 Retail Portfolio | Colorado
Loan Amount: $12.900M
20-Year Term, Fixed Rate, 25-Year Amortization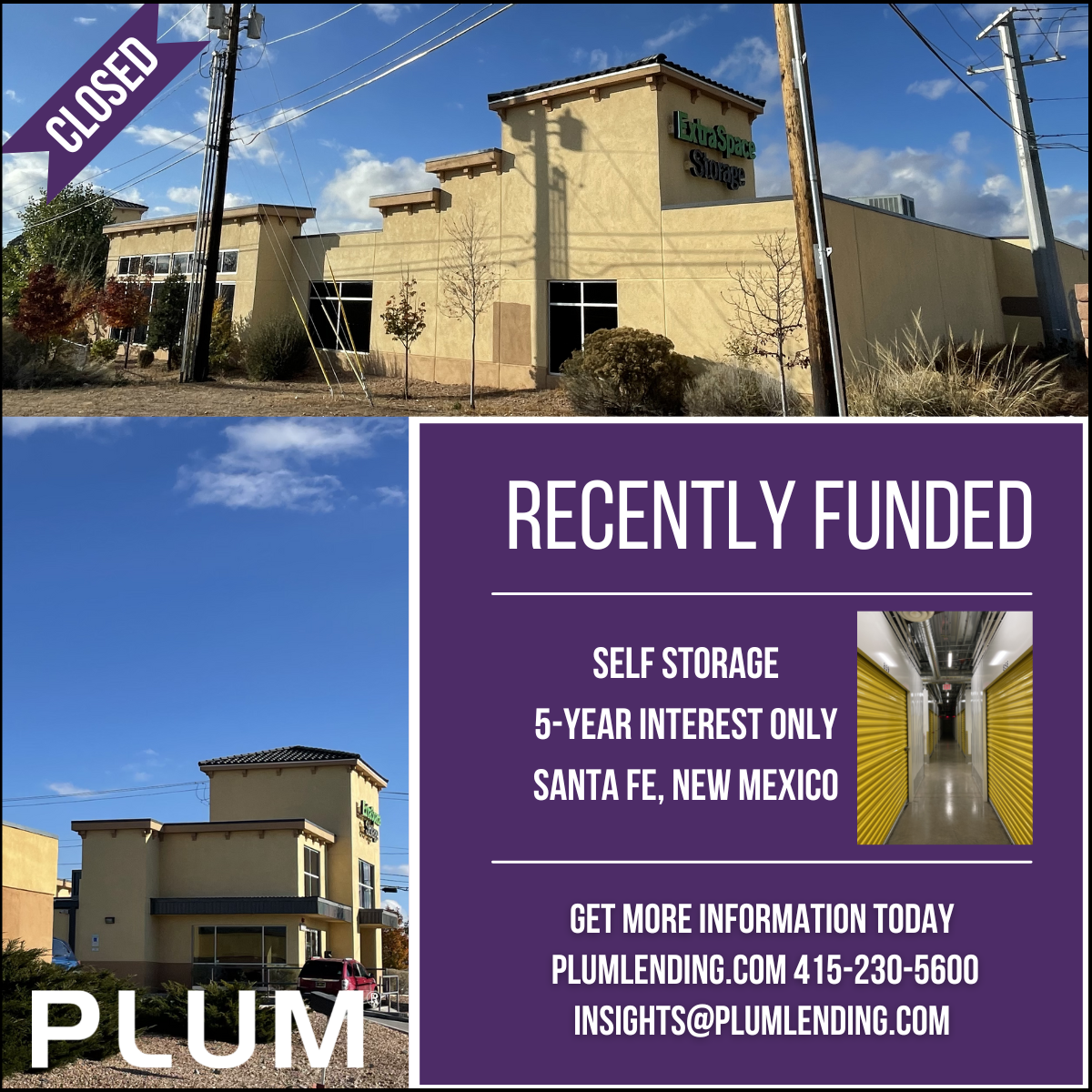 Self Storage | New Mexico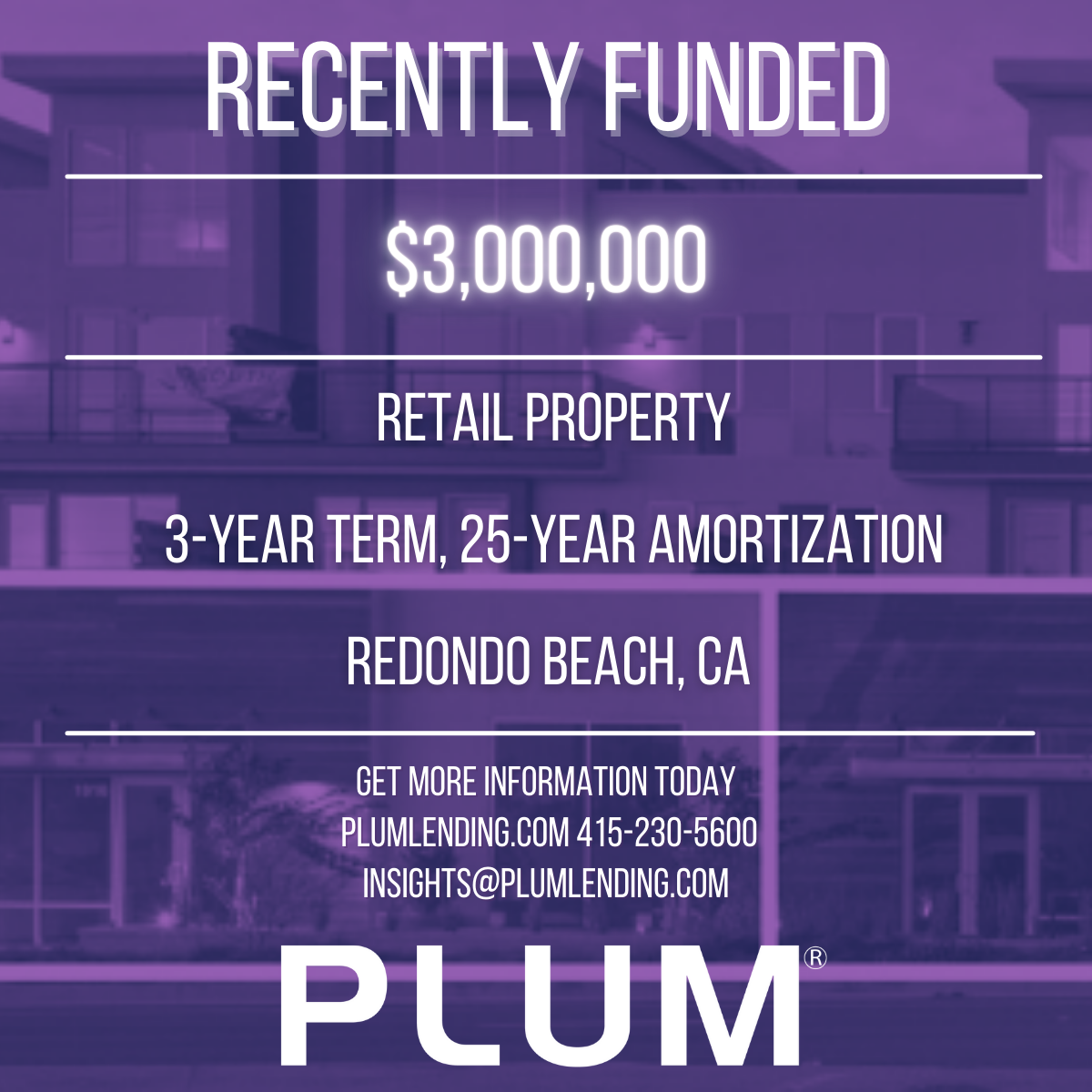 Loan Amount: $3MM
3-Year Term