Foreign Investment in CRE Into 2020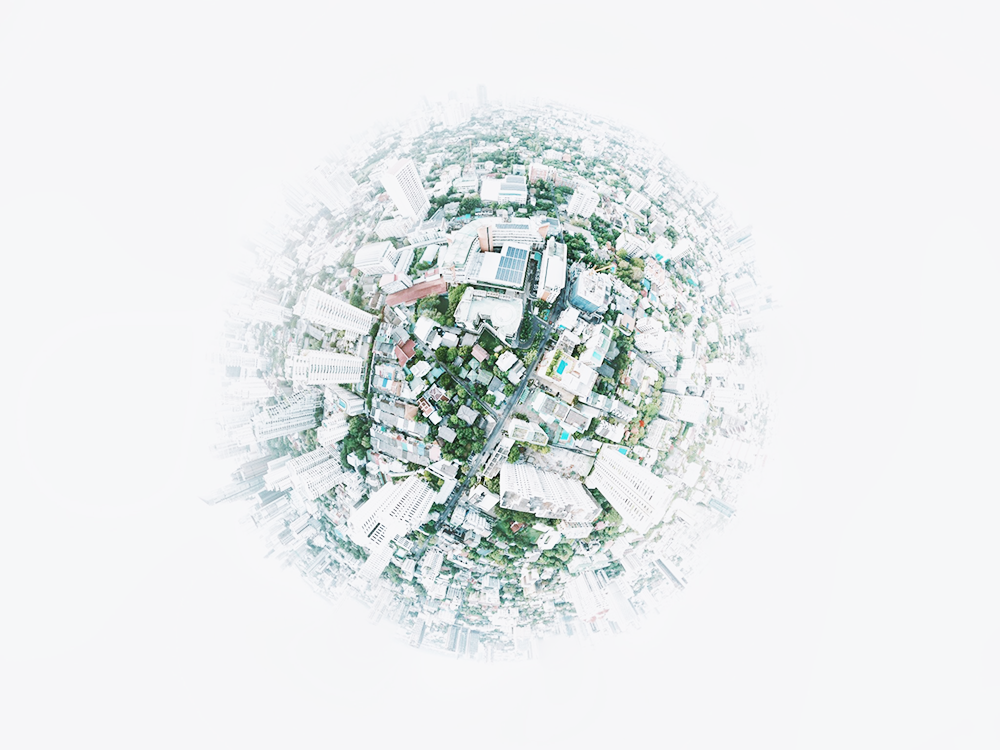 Foreign investors became net sellers of commercial real estate in 2019 for the first time since 2012. It was the year of foreign investment, from Canada to China, and included all types of properties — from industrial to student housing. Will this level of momentum continue through 2020?
Year-over-year, commercial real estate investment becomes more globalized. This indicates that a healthy level of foreign investment is likely to remain consistent with more international investing options.
Key Trends Impacting Foreign Investor Behavior in 2020
We can expect that investors will keep a watchful eye on changing trade dynamics in 2020, especially as the recession buzz continues. Specifically, U.S. relations with Mexico, China, and the Middle East will be of interest. These factors directly impact trade relations and investors' perceived favorability towards the real estate market.  
Upcoming elections
The 2020 U.S. presidential election will be another important event that can lead to economic uncertainty, and have a hand in shaping international investment going into 2020. The election outcome can have a significant impact on how investors perceive the stability of the U.S.
The WSJ article "Overseas Investors Unload U.S. Real Estate" suggests that a "maturing property market cycle" and "rising uncertainties in geopolitics and the global economy" is leading foreign investors to sell off some of their commercial real estate holdings — for the first time since 2013.
Foreign investors seek out new markets and asset classes
In 2019 we saw a growing interest in secondary U.S. markets from foreign investors, and this trend will likely continue into 2020 and beyond. However, foreign investors will favor low risk communities versus high-risk, rapidly-growing cities. As millennials age, new suburbs in secondary markets, and in already growing areas like Austin, Dallas, and Nashville, will continue to emerge.
What's more, foreign investors are looking at other asset classes. It's not just office properties that interest them anymore — retail, industrial and senior housing are attracting more capital. In fact, in the multifamily sector, Canada has emerged as one of the biggest investors in the U.S. According Commercial Property Executive, "Canada is actively picking up large portfolios in the southeast and southwest regions where the development of workforce housing has flourished."
Foreign investors value technology and the environment
A building's sustainability certifications and rankings (such as the LEED certification) will become more essential for foreign investors across commercial real estate sectors. Consumer demands have shifted to highly value these amenities in all asset classes  This has been an important trend for multifamily, and has become a factor for other property types including industrial and property owners and developers are changing to adapt.
Commercial Real Estate Trends by Asset Class
While each of the key trends mentioned above will have their own impact on foreign investment as a whole, each asset class functions in it's own lane. As such, let's now explore some of the trends impacting individual asset classes and how they will influence foreign investors.
Industrial
Steady demand, positive year-over-year rent growth, and low vacancy rates will likely continue well into 2020. According to Real Capital Analytics, "Industrial property prices have grown faster than inflation across the Americas over the last three quarters. This sort of coordinated growth for industrial prices does not happen often."  Click here to read more about the state of the industrial market as we head into 2020. 
Senior housing
In 2020, we'll really start to see the impact from changing demographics of seniors. According to Curbed, "By 2035, one out of three U.S. households will be headed by someone over 65. The last boomers won't turn 80 until 2044."
Expect a substantial increase in demand for housing that's specific to this demographic. The seniors in this category are expected to seek out a new type of "senior care." Many boomers don't want to retire into nursing homes. They want to live in comfortable, active communities where they can socialize and celebrate this new phase of life in luxury and convenience. Many investors will focus on senior property developments that offer more amenities than traditional assisted living developments and attract this large demographic. Developments that emphasize "lifestyle living" and luxury will likely be the winners.
Office
Statista demonstrates that office vacancy rates are expected to stay relatively steady throughout the rest of 2019 and well into 2020, peaking around 12.8 percent and only falling as low as 12.3 percent. The modern office space will continue to change and evolve with designs and technology implementations that support wellness, work-life balance and the growing remote workforce.
According to the NAR Commercial Real Estate International Business Trends Report, cross-border acquisitions in the office sector accounted for $16 billion in 2018. With no indicators to the contrary, foreign investment in the office space should remain consistent.
Multifamily
According to a survey in Deloitte's commercial real estate outlook for 2020, investors with multifamily dominant portfolios expect to see a rise in vacancy rates, but just slightly.
The survey shows that renters will start to place a greater value on the multifamily properties with more smart capabilities, and they'll be willing to pay more for it. Executives actually believe that 43 percent of tenants "would pay a 6–10 percent premium to be in a smart building, while one-quarter believed tenants would pay 11–15 percent more. A substantially high proportion of multifamily-focused respondents believe that smart buildings will attract rental premiums. Yet, 70 percent of surveyed CRE executives said that only up to 20 percent of their properties are smart buildings."
Despite the changing times, in the big picture, multifamily is expected to remain strong across the nation. Ten-X reports that "rent prices will continue to improve, with effective rents predicted to reach $1,476 per unit by 2022."
Retail
Retail will likely still be in the midst of change in 2020, but it may start to overcome some of its growing pains. We may see more bankruptcies but predictions are that this may in part be a result of companies failing to change with the times. Other trends that may continue include digitally native brands opening physical shops, and more international retailers (like Zara, KidZania and Parfois) coming to the states.
Additionally, pop-ups, coworking, and other unique customer experience-based businesses (like gaming centers, fitness events, and Instagrammable retail such as the Museum of Ice Cream and Meow Wolf-inspired destinations) will continue to fill retail centers. Investors will specifically target amenity-rich shopping centers and mixed-use developments implementing technology, and adapting to the changing face of the retail tenant. Retail construction will likely remain at record lows, as the focus will stay on recreating existing retail developments.
Have more questions about commercial real estate trends? Click here to get in touch with one of our specialists to discuss your commercial real estate financing needs, or set up time on our calendar.
Visit the PLUM Customer Center. Check rates, explore a loan, and more.
PLUM Lending is a full service commercial real estate lender that provides creative structured finance solutions for all property types. We specialize in the capitalization of middle-market commercial real estate properties nationwide with a focus on secondary markets. We provide borrowers with capital through our various direct lending programs as well as access to construction financing, mezzanine capital, and preferred and joint-venture equity investments.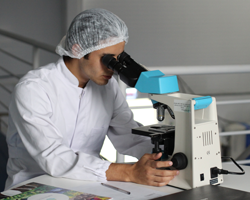 Advancements in data science and technology cast a positive light on the global economy and future of humanity in a post-COVID-19 world.
Read More >>
© 2019 PLUM Lending. All Rights Reserved. | Terms of Service | Privacy | Plum, Inc. dba Plum and/or Plum Lending | CA DRE Corporation License # 01983700 | Responsible Broker: John R. Garibaldi |CA DRE License #: 01971801