Guide to Commercial Real Estate Closing Costs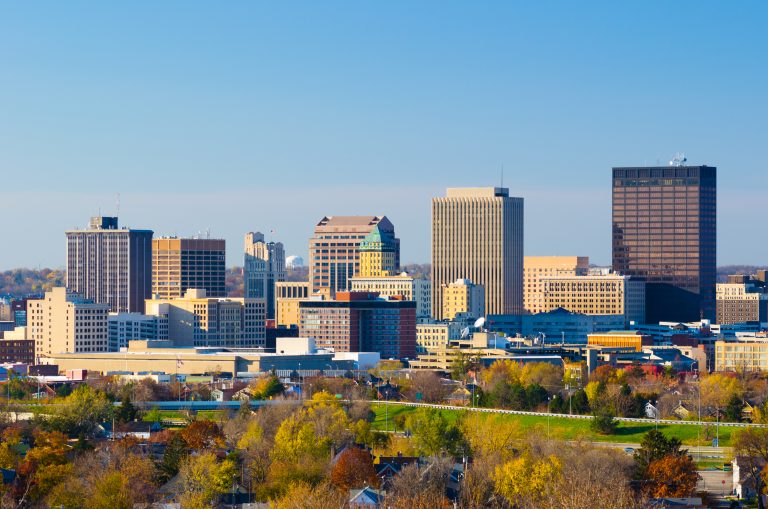 Commercial real estate closing costs are the fees that are due before the closing of a commercial mortgage. It should be noted that costs vary by the deal and lender, and their prices fluctuate greatly depending on the property size and loan amount, but a borrower can expect some or all of these fees at the close of their loan:
Lending Fees
Origination Fee: an origination fee is a charge by the lender for processing a loan, acting as the compensation for the lender. Origination fees generally range between 0.5% and 1% depending on the lender and negotiations.
Brokerage Fee: borrowers who use a broker will also be charged a broker fee as part of their commercial real estate closing costs. It acts as a broker's commission for finding and securing the commercial real estate loan. Brokerage fees will vary by broker, but may be a flat rate, a percentage of the loan, or a combination of both.
Third-Party Costs
Appraisal: all commercial properties are required to be appraised before securing a commercial real estate loan. Appraisals are carried out by a company independent from the borrower and lender, to give an unbiased value of a property. Lenders will order an appraisal to confirm the value of the property to determine the amount being borrowed against the value of the property (loan-to-value), but the borrower pays for the appraisal.
Phase I/II Environmental Report: Phase I environmental reports are ordered by lenders to confirm that there are no environmentally hazardous conditions at the property. The environmental site assessment (ESA) itself is an onsite examination of the land, air and building. It also examines surrounding properties for potential hazards: for example, a gas station may be a hazard to adjacent properties due to potential leaks.
Should any adverse conditions be found during a Phase I examination, a Phase II environmental report will be necessary. Phase II will focus on the hazardous condition or conditions identified in Phase I, and remedy the issue. If the issue cannot be resolved, the lender will likely pull out of the potential deal.
Engineering Report: an engineering report is not required by all lenders, but is one of the more common commercial real estate closing costs. A lender may require a borrower to order an examination of the property by an engineer during due diligence. It is an examination of the structural soundness of the property, as well as the features of the building, such as lighting, alarms, and heating, ventilation and air conditioning (HVAC).
Legal Fees: Commercial real estate deals are complex and require a lot of paperwork and industry knowledge. Many borrowers choose to use a commercial real estate attorney in their transactions, thereby adding legal fees to their closing costs. While all lenders do not require borrowers to use an attorney in the lending process, some borrowers may benefit from legal support.
Zoning Report: depending on the lender, a borrower may have to pay for a zoning report as part of their commercial real estate closing costs. A process used by cities and counties, zoning divides geographic areas into districts, and allocates them for certain uses. A zoning report highlights what these uses are and whether or not the property complies with the regulations. Zoning laws vary county by county and city by city.
Title Insurance: title insurance is a one-time fee that will last as long as the owner has an interest in the land. A title insurance policy will protect against loss of ownership of the property due to legal defects.
Seismic Report: depending on the location of a property, a seismic report or zoning report may be a necessary expense before loan closing. A seismic report is an examination of the seismic-structural capabilities of the property, and is only required in areas with recognized seismic activity.
Understanding Closing Costs
Understanding your commercial real estate closing costs is an important part of the loan process. Closing costs can add up, so borrowers should factor them into their return on investment calculations, to get a truer picture of the expected costs of financing.
Considering a commercial real estate refinance or acquisition? Contact us at Plum to discuss loan options, or if you would like help evaluating your current financing situation.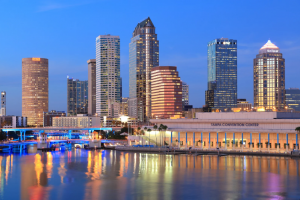 Tampa is a PLUM SELECT 80 market due to its business-friendly environment, GDP growth, and strong performance across all commercial property types. The multifamily sector has seen a meteoric rise due to the influx of residents since the onset of the COVID pandemic. The industrial sector continues to benefit from expansions to Port Tampa…
Read More >>
© 2019 PLUM Lending. All Rights Reserved. | Terms of Service | Privacy | Plum, Inc. dba Plum and/or Plum Lending | CA DRE Corporation License # 01983700 | Responsible Broker: Ginn W. Downing |CA DRE License #: 01925614