Meet Your Originator: Jason Petri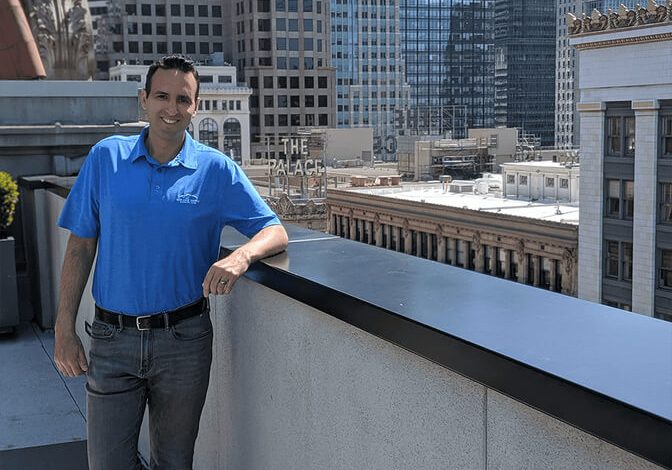 Q: What are some of the market trends you are seeing in western U.S. cities like Albuquerque and Sacramento?
Albuquerque
Albuquerque's job market has seen a renaissance in recent years. The city's top sectors for employment have historically been defense and energy. In the early part of the last decade, spending in those sectors was quelled. Albuquerque had to adapt and diversify, bringing in new industries such as the filming industry. Already a paradise for moviemakers due to tax incentives, Netflix opened a production hub in Albuquerque, now the country's 4th largest film producer. Additionally, Facebook recently opened a data center in Albuquerque that has added jobs as well.
The office market in Albuquerque appears to be strengthening with an upward trend in job growth. Vacancies are decreasing and are below the historical average. With Netflix and Facebook expanding into the Albuquerque market, the outlook is bright.
Sacramento
The Sacramento economy has been very strong in recent years. In 2018 its unemployment rate hit historic lows, dipping below 4% for the first time since the boom years of the late 1990s. Additionally, household median income has steadily increased 10% from its cyclical low in 2013.
Sacramento's strong economy in recent years has led to a decline in vacancy rates and an increase in rent growth across major asset classes such as office, retail, industrial, and multifamily. Sacramento's office trends show that vacancy rates have consistently been on the decline since 2011, with the exception of a 10 basis point increase in Q1 2019; however a number of new leases signed last year will drop the vacancy rate over the next three quarters. Rent growth has trended upward during that same period. Office rent growth is now the highest it's been since early 2009.
Perhaps a strong indicator for the office market is the number of new private sector tenants looking to either expand within or enter the region. For example, Penumbra, a medical device company, relocated part of its operation from the Bay Area to Roseville. This marks the second consecutive year in which Sacramento has landed a new, large employer and speaks to the region's talented work force and low-cost real estate.
Q: What market in the West Coast or Southwest do you identify as a good investment opportunity and why?
A "good" investment depends on the risk profile of the individual investor. A property in a depressed market with a lot of upside can be deemed a good investment as can be a property in a stable market with minimal fluctuations during economic cycles. As an investor, I would invest for cashflow, and not necessarily to flip the property in a few years. More specifically, cash flow from an asset class that is viewed as stable and "recession-proof" is multifamily. Markets in state capitals, university cities, or MSAs where jobs are plentiful with large corporate headquarters or operations are safer for long-term stability.
A market that encompasses these characteristics is Sacramento, CA. Sacramento is becoming an extension of the SF Bay Area. Because it is the CA state capital, it is also host to many government jobs, and companies are choosing to move their offices there to cut down operating costs. Lastly, Sacramento is home to Sacramento State University, UC Davis Medical School, and nearby UC Davis' main campus. Economic reports show that there is a housing shortage in the area, which is resulting in rent increases never seen before, yet the market is still considered "cheap" as a California real estate investment.
West Originator | jason.petri@plumlending.com | (415) 914 - 8227
Provo, UT is a PLUM SELECT 80 Market due to its growing technology sector, educational institutions, proximity to recreational areas, and an influx of employers, such as Adobe, eBay, and Facebook. The metro is also top in the nation for five-year job and wage growth. The Milken Institute named Provo-Orem the best-performing economy among…
Read More >>
© 2019 PLUM Lending. All Rights Reserved. | Terms of Service | Privacy | Plum, Inc. dba Plum and/or Plum Lending | CA DRE Corporation License # 01983700 | Responsible Broker: Ginn W. Downing |CA DRE License #: 01925614