On the Ground in Memphis, TN
On the ground with PLUM | Memphis, TN 38117 | Census Tract 95
In East Memphis, an unassuming strip mall turns out to be a leading indicator of a potentially favorable investing trend. PLUM's data-driven approach to commercial real estate lending is a new way for CRE owners and investors to finance their properties.
Learn about more commercial real estate opportunities across the United States
Head of Marketing | julie.tyler@plumlending.com |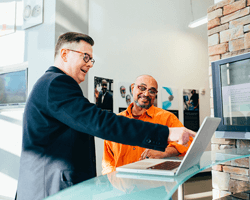 If you are seeking debt for your commercial real estate investment, whether it's for refinance, acquisition, or other, here are some important tips to help expedite credit committee approval and streamline the underwriting process.
Read More >>