Fannie Mae Green Financing Initiative for Multifamily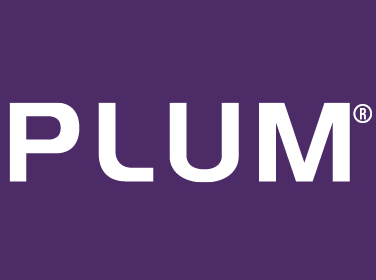 SAN FRANCISCO August 31, 2015 /PRNewswire/ -- Plum, Inc., a commercial real estate financial technology company, today announced a $10 million Series A investment by Renren Inc.
Bill Fisher, Plum's Founder and CEO, said: "Institutional interest in our funding round was exceptionally robust. We are excited to be partnering with Renren Inc., led by Joe Chen and James Liu, who have built a sterling track record of backing FinTech winners, including SoFi, LendingHome, and Motif Investing. Joe and James are accomplished entrepreneurs in their own right, and they will help to accelerate Plum's progress on its aggressive plan to transform commercial real estate lending." Renren's decision follows an earlier seed investment in Plum by QED Investors, led by Nigel Morris, a founder of Capital One.
Nino Fanlo, CFO of SoFi, and a long-time special advisor to Plum, said: "It would be hard to overstate Renren's contribution to SoFi's success. By partnering with Joe and James, Plum is now positioned to crush the competition in the commercial real estate space."
----
About Plum, Inc.: Plum combines its power of innovative technology with a world-class team of real estate and FinTech professionals to deliver expedited execution, improved transaction visibility and an unparalleled client experience. Borrowers receive nationwide loan options as well as unique technology tools and analytics that are designed for smart decision-making. Plum is located in the heart of San Francisco's Financial District. To learn more, visit: https://plumlending.com/.
About Renren Inc.: Renren Inc. (NYSE: RENN) operates a leading real name social networking internet platform in China. It enables users to connect and communicate with each other, share information and user generated content, play online games, watch videos and enjoy a wide range of other features and services. Renren's businesses primarily include the main social networking website renren.com and the game operating platform Renren Games. Renren.com had approximately 225 million activated users as of March 31, 2015. Renren's American depositary shares, each of which represents three Class A ordinary shares, trade on NYSE under the symbol "RENN".
Contact:
Nick Brown
E: nick.brown@test.plumlending.com
Portland, OR is a PLUM market due to its sustainability initiatives, diversified job market, and relative affordability compared to other west coast cities. The industrial market in Portland has been the city's top-performing sector over the past three years, with asking rents up approximately 25% from pre-COVID levels. Click Here to Download Full Market…
Read More >>