Smart CRE: Glamping at Inn Town Campground in Nevada City, CA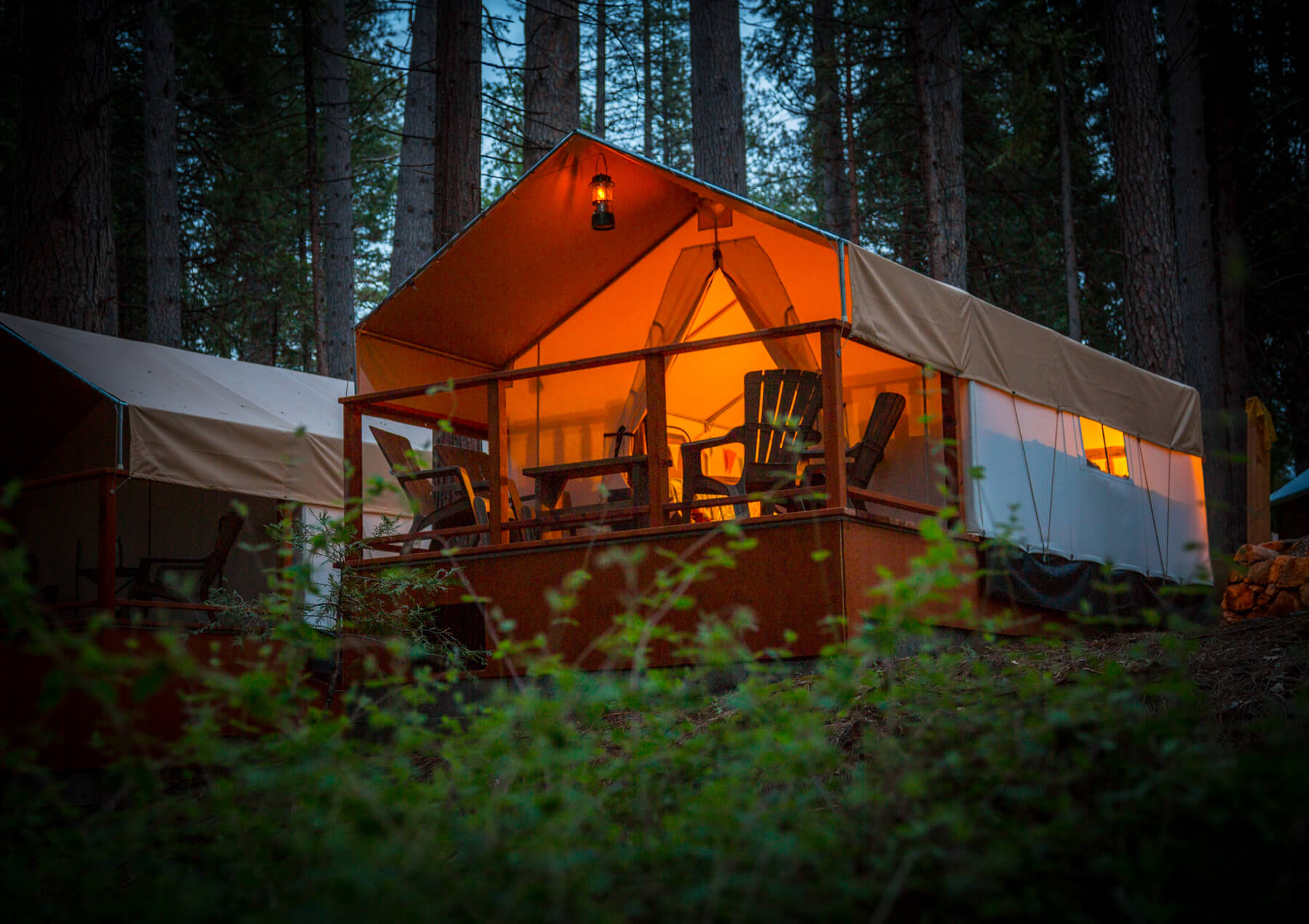 We visited the Inn Town Campground in Nevada City, California, in August, 2017 to see what glamping (glamorous camping) can offer CRE owners, as well as identify great ideas to make your hospitality real estate a place people want to visit.
What Makes Nevada City a Popular Destination?
Much like Crested Butte, CO (which we spotlighted here), Nevada City is a small, former miner town of just over 3,000 people. Located 60 miles north of Sacramento, and just over an hour west of ski resorts and Lake Tahoe, Nevada City has retained the architecture and eclectic charm of its gold mining past. And it's this charm that makes it a popular tourist destination.
There is a perfect merge of different eras in Nevada City: a look into downtown takes you back in time, while the elegant boutiques, bookstores and restaurants that occupy the buildings keep you very much in the 21st century. Built on the Yuba River, Nevada City is also a great spot for white water rafting, canoeing, kayaking, fly-fishing and a host of other water sports, and has plenty of swimming holes nearby.
What is the Inn Town Campground?
The Inn Town Campground is a glamping, camping and RV park in Nevada City. Opened in July, 2016, it serves a relatively newer section of the tourism market: campers not looking to rough it. While campsites have been a staple of American vacations for as long as road trips have existed, glampsites are a newer phenomenon.
They are like mini-hotels, giving you the luxury of a hotel stay, combined with the great outdoors. Glampsites at Inn Town Campground come with large beds, solar lights, a desk and a chair, all within an already-constructed canvas in the woods. It has become an increasingly popular activity among millennials and Gen Xers with kids, especially those who want to escape to nature without slumming it.
It was trips around well-equipped campgrounds in New Zealand that sparked the idea for owners Erin & Dan Theim. Inn Town Campground has a full kitchen and dining tables for guests, movie nights for kids, in addition to bathrooms and showers.
As well as the glamping, what really makes the property stand out is how ingrained it already feels in the locality. "We want our guests to feel like they're a part of Nevada City and welcome them into our community," says Erin. This is apparent in their incorporation of a small train on the grounds, along with the Nevada County Narrow Gauge Railroad Museum onsite, and the individual themes of each glamping site.
What Can Hospitality Property Owners Learn from Glamping & the Inn Town Campground?
The Inn Town Campground identified the desire for families and couples to escape into the country, without having to pitch tents and live out of a bag. That's a big reason it has become so popular. Unusual hospitality, and photograph-friendly lodging, are also popular new trends. Given the choice between regular hospitality and an experience, more affluent people will take the experience.
While Nevada City is a great spot season round- close to skiing in the winter, with the town itself a charming place in the spring and summer- Inn Town Campground is a destination in itself, with its high-quality glamping options, on-site facilities and beautiful surroundings. Much like the Taylor River Lodge and the Hotel Saint George, it is a place people want to stay whether or not the respective town is nearby.
There are also lessons to be learned about execution from the location. According to Erin: "If we were to do something like this again, I think it would be easier to renovate an existing campground versus building a brand new one. But by designing a campground, we were able to incorporate all of our ideas on a blank slate, which also had major advantages."
To sum up, ingraining your hospitality real estate in the community, identifying new tourism trends, and once again, making the accommodation a destination in itself, can turn a modest investment into a cash cow.
[Photos for this article were provided by the Inn Town Campground].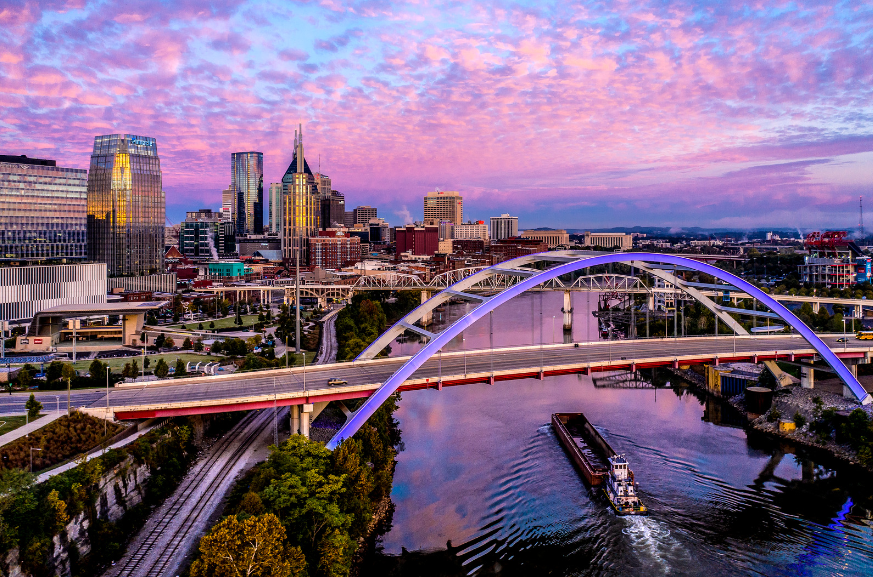 Nashville is a PLUM SELECT 80 market due to its dynamic population growth, access to prestigious college institutions, bustling hospitality sector, and business-friendly environment. Hospitality development is surging to keep up with demand from tourism. There are currently 3,700 new hotel rooms currently underway in Nashville. Recently Nashville was ranked as the #1 city…
Read More >>
© 2019 PLUM Lending. All Rights Reserved. | Terms of Service | Privacy | Plum, Inc. dba Plum and/or Plum Lending | CA DRE Corporation License # 01983700 | Responsible Broker: Ginn W. Downing |CA DRE License #: 01925614