What is a Commercial Mortgage from A Life Insurance Company?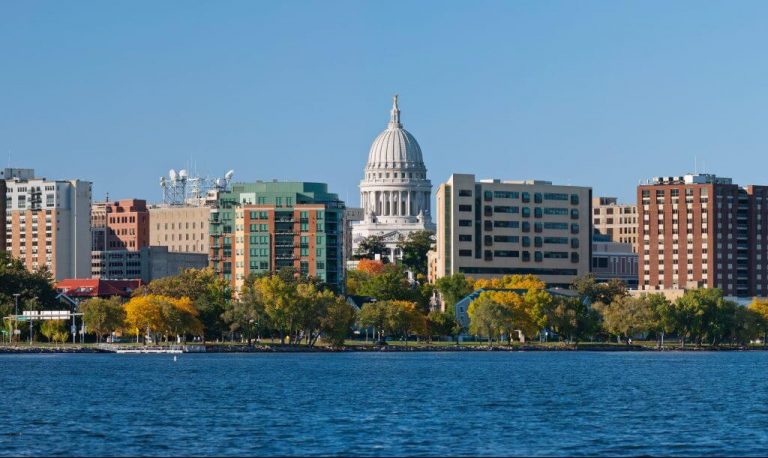 Many life insurance companies invest in real estate and offer commercial real estate (CRE) loans, which differ from other CRE mortgages. While most banks tend to favor shorter term loans, concentrating more on immediate returns, life insurance companies issue long-term policies to their customers, so take a longer-term view of their investments, and are therefore able to offer loan terms between 10 and 30 years.
With a commercial mortgage from a life insurance company, commercial real estate owners can take advantage of terms that may not be available from other lenders. However, borrowers are unlikely to deal directly with the insurer so will need an intermediary that has a relationship with the company. Here's what you can expect if you consider this option:
Underwriting
Life insurance companies underwrite more conservatively than some other lenders, typically wanting leverage around 65% or below.  However, some insurers may go as high as 75% to borrowers with a good credit history in commercial real estate, and high quality properties.
Underwriting will focus on the debt service coverage ratio (DSCR) which measures the cash flow available to pay debt obligations. This is calculated based on current income from the property, not potential future income. Life insurance companies would expect DSCR to be at least 1.25.
Loan Features
Maximum loan terms will vary between life insurance companies, but tend to be longer than other commercial real estate loans, with 15, 20 and 30 year term lengths available.
Loans can be amortized for up to 30 years.
Loans are usually fixed-rate, which can be locked at application.
Minimum loan sizes vary by company, but generally start at $1 million.
Loans can be recourse or non-recourse.
Most loans are fully assumable meaning that (for a fee) a CRE owner can sell the property that secures the loan, with a qualified purchaser of that property taking over the remaining term of the loan.
Prepayment Premium
Prepayments premiums vary between companies, but a borrower can typically expect to pay either a yield maintenance fee or a fixed premium on a commercial mortgage from a life insurance company. The yield maintenance fee is usually calculated as the present value of remaining loan payments, multiplied by the difference between the loan interest rate and the rate on a US Treasury bond of the same duration. A good rule of thumb is that if rates go up, you'll pay less of a yield maintenance fee.
Fixed premium or "step-down" premium is a simple formula that represents a percentage of the then-existing loan balance at the time the loan is prepaid. For example, a typical 5,4,3,2,1 step-down imposes a 5% premium in year one, 4% in year two, 3% in year three and so on until the prepayment premium is eliminated near the end of the term.
For more on prepayment premiums and why they are used by lenders on CRE loans, read our article on prepayment premiums.
Property Types
Life insurance companies will generally lend across any commercial property type, as long as the property meets their standards, which are typically higher than those of other lenders. Some companies focus mainly on trophy assets.
Key Benefits of a Commercial Mortgage from a Life Insurance Company
For borrowers and properties that qualify for a commercial mortgage from a life insurance company, the biggest advantages are the long-term, fixed-rate options. A borrower can lock in a loan for 20 to 30 years, keeping repayments consistent, and avoiding changes in interest rates. This is particularly advantageous at a time of low interest rates, or if the borrower plans to own the property long-term. Should interest rates fall however, the borrower will be locked into a higher interest rate.
As most life company mortgages are assumable, they give the borrower the flexibility to sell their property during the life of the loan while avoiding prepayment costs.  The loan may also have more favorable terms than are available elsewhere at the time of the sale, making the property more attractive to a potential buyer.
Plum can work with you to arrange a loan with certain life insurance companies. Contact us today to discuss loan options, or if you would like help evaluating your current financing situation.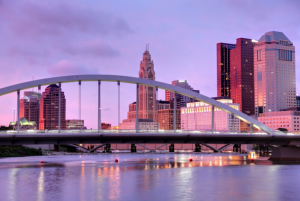 Columbus, OH, is a PLUM SELECT 80 market due to its large population, rapid GDP growth, and proximity to a large portion of the United States population. In addition, several corporations have moved or expanded into the metro in recent years, such as Intel, Amazon, JP Morgan Chase, and Nationwide Insurance. It is also home to…
Read More >>
© 2019 PLUM Lending. All Rights Reserved. | Terms of Service | Privacy | Plum, Inc. dba Plum and/or Plum Lending | CA DRE Corporation License # 01983700 | Responsible Broker: Ginn W. Downing |CA DRE License #: 01925614