Meet Your Originator: Kris Boudreau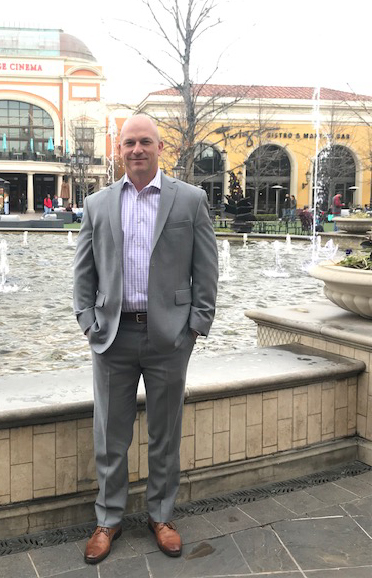 Q: What are some of the market trends you are seeing in western cities like Boise and Portland?
K.B: Boise has been one of the fastest growing metros in the country for the past several years which has contributed to strong employment growth. Boise's office vacancy is at a 15-yr low at 7% and when owner/user buildings are removed, the vacancy increases to 10%. The technology sector has shown growth as many companies are choosing to expand into the Boise market, rather than work in expensive areas such as Silicon Valley. Tech companies relocated or expanded to Boise such as Paylocity, Vacasa, Clearwater Analytics, TSheets and Cradlepoint. The other defining factor is the average lease rate stands at $17 per square foot, which is much lower than other markets in the region including Salt Lake City, Portland, and Seattle.
Portland's primary job growth has come from the construction, education and health services industries, meaning that the boom in building is not the only contributor to employment growth. Portland has become known for stable employment over the last several years. Portland remains a valuable market for capital investments, as shown by impressive median sales price, despite transaction volume decreasing over the year.
Q: Given your extensive experience both living and serving the greater Northwest CRE community, how has the market adapted to recent growth?
KB: As many people know, the Northwest has seen tremendous growth over the past decade and specifically in the last 3 to 5 years. This growth has been stimulated in the Seattle and Portland area due to Amazon and Microsoft along with Google, Facebook, Salesforce and Intel. Because of this rapid addition of high paying jobs, the demand for housing has skyrocketed as nearly 50 people are moving to the Seattle area daily. The growth of these two MSAs has caused a ripple effect where second tier cities including Spokane and Boise are experiencing population increases and home price increases as people are migrating to where more affordable housing exists. But with a growing population, you are seeing dilapidated retail centers and industrial space being repurposed, and more housing is being constructed in the Central Business District (CBD) (i.e. Pearl District in Portland). Investors and developers have focused back to the downtown core where they are finding creative ways to lure residents and employers back from the suburbs.
Kris has over 18 years of CRE lending and investment experience specifically in acquisitions, development and asset management. Prior to joining PLUM, he held senior positions with national development and property management firms including Fairfield Residential and Greystar. More recently Kris was an EVP for A10 Capital where he originated both bridge and permanent loans. Kris graduated from the University of Idaho with a B.S in Finance. He enjoys golfing, skiing, watching sports and most importantly spending time with his family.
EVP, Head of Originations | Kris.boudreau@plumlending.com | (208) 269 - 7645 
Provo, UT is a PLUM SELECT 80 Market due to its growing technology sector, educational institutions, proximity to recreational areas, and an influx of employers, such as Adobe, eBay, and Facebook. The metro is also top in the nation for five-year job and wage growth. The Milken Institute named Provo-Orem the best-performing economy among…
Read More >>
© 2019 PLUM Lending. All Rights Reserved. | Terms of Service | Privacy | Plum, Inc. dba Plum and/or Plum Lending | CA DRE Corporation License # 01983700 | Responsible Broker: Ginn W. Downing |CA DRE License #: 01925614