Coworking or Corpoworking? The Future of Office Rentals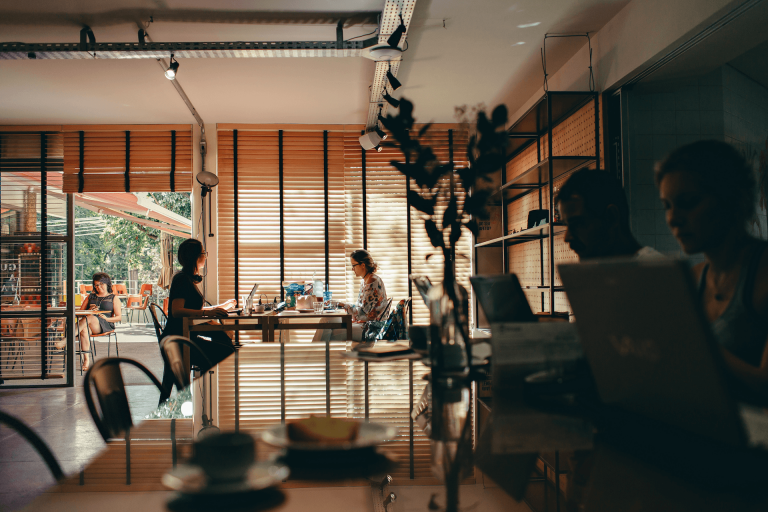 "The whole idea of co-working is to bring bright, creative people together and let the ideas collide." — The Oxford English Dictionary
Coworking spaces began with a need and a dream. They typically emphasize modern, bright interiors, with an abundance of open seating and communal areas designed to keep occupants stimulated. Flexibility and community remain the biggest draws of coworking spaces.
The Global Coworking Unconference Conference estimates that there were 4,500+ coworking spaces in the U.S. by 2018, which is expected to top 5,000 in 2019, with over 750,000 members. Along with WeWork, founded in 2010, other innovative shared space companies that have joined the innovative office revolution include Knotel, IWG, and Industrious. There are women's-only workspaces, such as The Wing and SheWorks in NYC and The Riveter in Seattle.
Now, after over a decade of innovation, the coworking space concept is being adopted by businesses as corporate coworking environments, aka "corpoworking" spaces. Popular in Europe, corporations re-recreate working spaces to be more flexible, transformative and connected. The spaces are designed to increase new working methods and renewed motivation for their most valuable resources — their people.
A corpoworking space may be carved out of a company's existing office space, or be a dedicated space in a different location. It's especially useful for bringing together nomadic employees who may typically work from home, or who otherwise don't have set office space. Corpoworking makes it easy for workers to meet up for limited projects, especially cross-functional ones that require input from independent contractors or external stakeholders.
For instance, an international media conglomerate based in Europe has several separate companies in and around Chicago. Instead of having the executives in charge of its U.S. operations meet at one of these companies, it leases a corpoworking site. This "neutral ground" is used for strategic planning and growing the business, without getting caught in the day-to-day grind at separate locations. The space could also serve as an incubator for new businesses just starting out, providing flexibility and helping companies fly under their competitors' radar.
For commercial real estate investors and office property owners, converting part of their square footage to a coworking or corpoworking space can help them set their offerings apart and attract attention in the marketplace. Companies seeking corpoworking spaces are likely to want to design a location exactly to their needs, with enough flexibility to allow for flexibility and future expansion. In general, it's a premium corner of the market, with prices to match.
For owners of traditional office spaces, finding new ways to meet the needs of prospective tenants often means being making the environment more adaptable to change. This is a key consideration for increasing the value of your investment. For more ideas on how to make the best investment decisions, PLUM Lending can help. We offer data-driven insights at the market and property level, and a full range of bridge and refinance options for office-property owners and investors.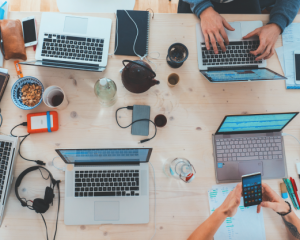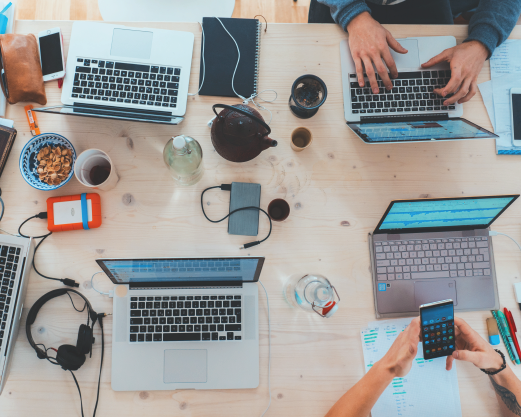 The places in which we work, live, and play must adapt as technology becomes a more prominent force in the way we do business and live our lives.The only way buildings can keep up with the growing cloud of IoT (Internet of Things) is with a fast network. Learn more about the entrance of 5g into the world of connectivity and what it may mean for your CRE investment.
Read More >>
© 2019 PLUM Lending. All Rights Reserved. | Terms of Service | Privacy | Plum, Inc. dba Plum and/or Plum Lending | CA DRE Corporation License # 01983700 | Responsible Broker: Ginn W. Downing |CA DRE License #: 01925614