Reduce Your Property's Operating Expenses through Energy Efficiency Upgrades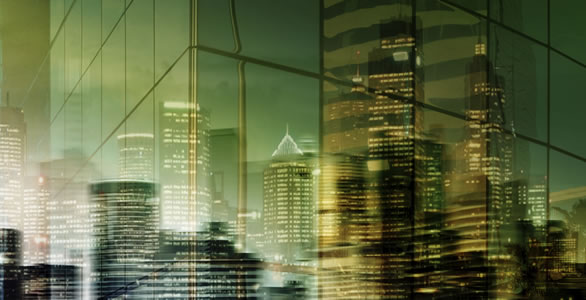 Start by checking your property's energy score.
Commercial real estate owners can increase cash flow by uncovering areas of potential improvement in the maintenance and operation of their commercial buildings.  For most commercial real estate owners, energy is either the single biggest, or second biggest, operating expense and can take up to one-third of an operating budget.  Implementing energy efficiency upgrades can significantly improve your bottom line as well as your commercial building's competitive advantage in the local market.
How Energy Efficient Improvements Can Benefit Commercial Property Owners
Energy costs have been steadily increasing for over a decade, and the continuing rise in costs combined with future uncertainty can make it very difficult to accurately manage a budget.  In addition, the energy use in many commercial property types continues to rise as a result of growth in information technology, increased density and global warming trends.  By adopting measures for energy efficiency, owners can reduce their operating expenses and make them more predictable in the future, all while increasing their cash flow.
The quantifiable financial and operational benefits include:
Reduced energy expenses
Greater predictability of energy costs in the operating budget
Quicker payback on investments
Improved NOI
Increased market value
Enhanced competitive differentiation and an ability to attract and retain tenants
Eligibility for tax rebates and incentives
Enhanced equipment reliability and life
Initial Energy Efficient Upgrades to Consider
The exact types of improvements that are optimal for energy performance and a reasonable ROI depend upon a number of factors, such as how the commercial building is currently used and planned for use, as well as the desired costs-savings timeframe.  While building automation systems and other advanced controls can be expensive to implement, there are some basic upgrades that can benefit almost any commercial property without having to break the bank:
Lighting Retrofits 
Lighting usually accounts for 25% – 35% of energy usage in commercial buildings, and upgrades in lighting are generally considered to provide the biggest return on investment that an owner can achieve through any single-technology project.  With proper design, energy efficient lighting improvements typically pay for themselves within 2-3 years, and they have a payback calendar that runs through the lifetime of the upgraded systems.  While replacing lamps and fixtures with newer energy efficient lights will be moderately beneficial, a more comprehensive lighting design plan which includes a lighting layout and a technology and controls approach will really help to maximize energy savings, as well as attract and retain tenants.  When considering a lighting retrofit, don't forget to include your exterior lighting, which can help further reduce operating expenses as well as improve the safety of your commercial property.
HVAC
A second major energy operating expense for most commercial property owners comes from heating, air conditioning and ventilation systems.  The newer, most energy efficient air conditioners on the market could potentially reduce up to 30% of your electricity costs each year.  What's more, these newer systems also have longer equipment life spans and more consistent peak performance, not to mention cleaner and more consistent airflow, which results in better environments for tenants.
Windows
Replacing older windows with newer, energy efficient windows can help reduce heating and cooling costs for your building, thereby lowering your HVAC costs and reducing HVAC equipment sizing.  Newer, high performance windows can (1) prevent the drafts often produced by older windows; (2) reduce condensation and frost; and (3) monitor and control the amount of sunlight that penetrates through the windows.
When and How to Finance Energy Upgrades
Not surprisingly, the biggest impediment to making energy efficient improvements to a commercial property is the upfront cost associated with replacing the older systems and equipment.  An additional hurdle is analyzing whether your leases permit you to allocate some of the costs associated with the upgrades to your tenants, and then determining whether it makes sense to split the resulting savings and incentives between the owner and tenants.  The best time to make energy efficient improvements to your commercial building is during refurbishment, renovation or some sort of space reconfiguration, when they can be more easily incorporated into the budget, but it is important to think beyond initial upgrade costs since the decisions made today will impact the building's operating costs for years.
Officials in federal, state and local governments recognize that commercial real estate owners are reluctant to front costs for energy improvements and have developed a number of incentive programs that can help offset these upfront costs through tax rebates, savings, and/or credits.  A few helpful resources and links are below:
The U.S. Office of Energy Efficiency & Renewable Energy publishes a very helpful summary that breaks down the available energy incentives by the state in which the property is located.
A number of states and counties have now implemented some form of a Property Assessed Clean Energy (PACE) program that allows commercial property owners to receive up to 100% upfront financing on energy efficiency and renewable energy upgrades to their buildings.  PACE financing is then repaid over time with interest as a property tax assessment. PLUM partner, CleanFund Commercial PACE Capital provides long-term financing for energy efficiency, water conservation, renewable energy and seismic improvements for commercial, multifamily and other nonresidential properties.
Many states have non-profit entities and private energy consultants that offer technical assistance and can help you navigate the various incentive programs that may be available to you.  For example, for real estate located in the Pacific Northwest, there is a wealth of helpful online resources available, such as the Northwest Energy Efficiency Alliance, Energy Trust of Oregon, or Idaho Power.
If you are thinking of ways to reduce operating expenses and increase cash flow, consider making energy efficiency upgrades to your commercial property.  Not only will it benefit your bottom line, but it will make your property more attractive to new and existing tenants, buyers and lenders.
For more information about how PLUM works with you to refinance your commercial real estate loan, please visit the Lending Programs section of the site.  If you have any questions about the topics in today's blog post, please reach out to us.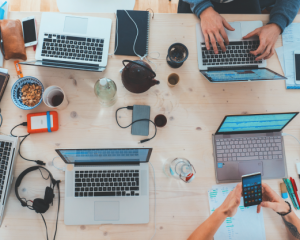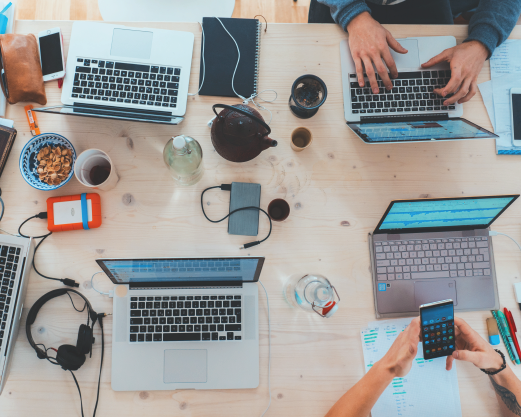 The places in which we work, live, and play must adapt as technology becomes a more prominent force in the way we do business and live our lives.The only way buildings can keep up with the growing cloud of IoT (Internet of Things) is with a fast network. Learn more about the entrance of 5g into the world of connectivity and what it may mean for your CRE investment.
Read More >>
© 2019 PLUM Lending. All Rights Reserved. | Terms of Service | Privacy | Plum, Inc. dba Plum and/or Plum Lending | CA DRE Corporation License # 01983700 | Responsible Broker: Ginn W. Downing |CA DRE License #: 01925614