From Mobile Homes to Middle Income Homes?
Flexible, affordable housing became an important option in the U.S. as people sought affordable, mobile living options. In the middle of the 20th century, mobile homes grew in popularity over the temporary travel trailers. They became larger and could be parked on a parcel of land in mobile home parks for an affordable rental rate. Mobile home financing was similar to getting a car loan. However, even though mobile homes were on wheels, owners began to stay in one place and live in the parks long-term. The industry had no federal regulation on the prefabricated caravans until mobile homes became regulated by the HUD code in 1976 and were renamed manufactured housing.
Manufactured houses are constructed and then moved to the location where they are placed on a more stationary foundation. They adhere to federal quality standards and appeal to people over conventional homes built on-site because they are less expensive, yet appreciate in value. The manufactured home communities have become appealing to younger, median income buyers. Financing for manufactured housing is available through FHA and VA loans, and specialized lenders, but the home is viewed as personal property rather than real estate.
So what are the opportunities today for investors interested in mobile and manufactured housing parks?
Many of the mom-and-pop owners of the mobile home parks of the past are selling to larger investors who upgrade the properties and charge higher rents. In addition, the traditional mobile "home-on-wheels" has become popular in the form of RV's for vacationers and travelers. This offers new ventures into RV Parks for investors.
National land leasing statistics show the revenue for the first quarter of 2019 as $15bn and growth of 2% over the past five years. The majority of this comes from manufactured housing parks. Some of the incentives for investing in mobile home parks include:
Tax free operating cash flow: The majority of the value of mobile home park is comprised of land improvements (roads and utility lines), which can depreciate at an increased rate. Mobile home park depreciation schedules typically average 15 years compared to 27.5 years for apartments and 39 years for commercial properties. This can translate to operating cash flows for the mobile home park owner.
Lower costs to own and run the investment: Compared to multifamily properties, mobile home parks have lower cost per unit because the owner owns the land, not the home. You can expect to pay close to 90% less per unit compared to apartment units. A lower cost of maintenance is also a great benefit. Property owners are responsible for the upkeep of the park, but maintenance of the properties are the responsibility of each home owner.
The more tenants you have, the lower the risk. There is less of an impact on the entire portfolio if part of the land leased does not provide income for a period of time if there are a lot of units. There is also less turnover. Many people do want to incur a cost to move the home from the park, so people tend to stay once they have settled there.
Mobile home parks can be an attractive option for investors who don't want to compete with the large number of homeowners and institutional investors competing for traditional real estate investments. As manufactured housing begins to fill that gap between the traditional mobile home parks and the expense of owning a traditional home, they are attractive options for middle-income Americans.
For information on an RV Park loan or Mobile Home Park acquisition loan, contact a PLUM expert.
PLUM Lending is a full service commercial real estate lender that provides creative structured finance solutions for all property types. We specialize in the capitalization of middle-market commercial real estate properties nationwide with a focus on secondary markets. We provide borrowers with capital through our various direct lending programs as well as access to construction financing, mezzanine capital, and preferred and join-venture equity investments.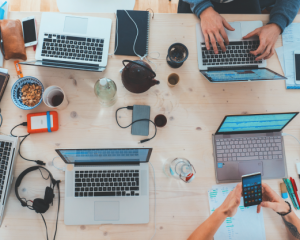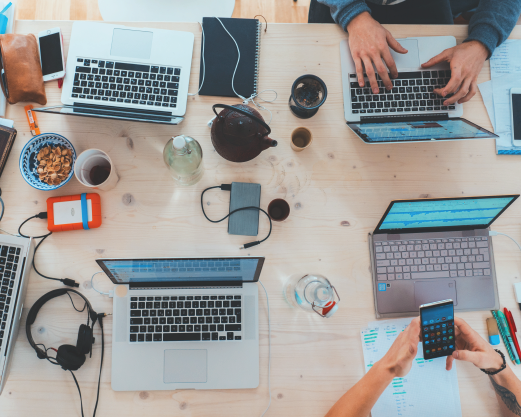 The places in which we work, live, and play must adapt as technology becomes a more prominent force in the way we do business and live our lives.The only way buildings can keep up with the growing cloud of IoT (Internet of Things) is with a fast network. Learn more about the entrance of 5g into the world of connectivity and what it may mean for your CRE investment.
Read More >>